CTASD Alumni
For the past 75 years, we have been educating students who've used the skills they learned at CTASD to succeed in life. We are proud of our graduates and want to extend an invitation to them to reconnect with former classmates, network with current and retired professionals, and influence the next generation coming out of Conemaugh.
Each month we will showcase the successes of our alumni by highlighting a different graduate or graduating class. While success looks different in different situations, we want to create an opportunity to acknowledge the thread that ties them all together.
Alumni Highlight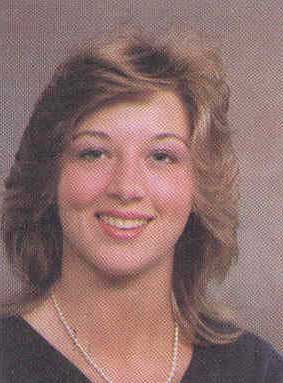 After graduating from Conemaugh Township Area Middle School/High School in 1985, Roxanne Buncich, formerly Flaim, attended the Indiana Univer­sity of Pennsylvania receiving a bachelor's degree in education. After graduation, she taught in Gettysburg, Pennsylvania before moving back to the Conemaugh Township area to raise her two children. Roxanne was then hired at the North Star School District, where she is still employed today as a kinder­garten teacher.
Roxanne married her high school sweetheart, Mi­chael Buncich, in 1989. They have two daughters, Alexis and Mi­kella. Some of Roxanne's fondest memories came from her years at Conemaugh Township. She recalled several stories re­lating to the student fan section, then called the "Heck­lers," but now referred to as the "Rowdies."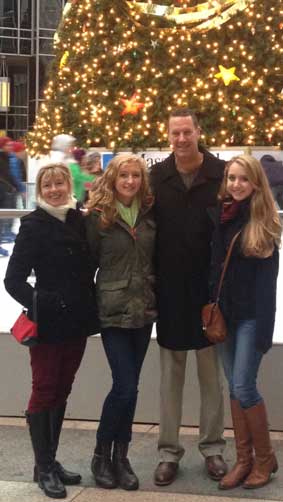 Roxanne recounted one humorous story, "My junior year, we were waiting for our basketball coach, Coach Major's, six hundredth victory. The basketball play­ers' mothers had made a celebration cake for him, but we kept losing, so every game we had to keep refreez­ing the cake!" Roxanne stat­ed she was very appreciative of her time at Conemaugh Township and she loved all of her teachers."Both Mr. Andolina and Mrs. Bowman served as fantastic role mod­els. They prepared me for college the most!"
Alumni of the Month Nominations
Conemaugh Township Area School District celebrates a proud tradition of excellence as we strive to create leaders of tomorrow. If you would like to nominate an alumnus who continues to promote this tradition that began at Conemaugh Township Area Schools many years ago and who continues to serve as an outstanding citizen, leader, athlete, musician, teacher, or mentor, please complete our nomination form below.