CTASD Alumni
For the past 75 years, we have been educating students who've used the skills they learned at CTASD to succeed in life. We are proud of our graduates and want to extend an invitation to them to reconnect with former classmates, network with current and retired professionals, and influence the next generation coming out of Conemaugh.
Each month we will showcase the successes of our alumni by highlighting a different graduate or graduating class. While success looks different in different situations, we want to create an opportunity to acknowledge the thread that ties them all together.
Alumni Highlight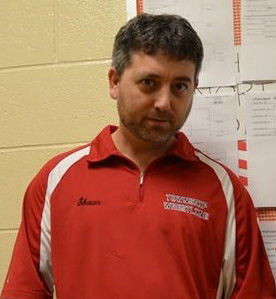 Shawn Blank graduated from Conemaugh Township Area School District in 1987. After graduating, he worked at Bestform for thirteen years. He has been employed with Galliker Dairy Company for the last ten years. On and off throughout the years since graduation, he has been a wrestling coach for the Indians at the varsity, junior high, and elementary levels. Recently, Shawn has been the head elementary coach for the past three years. He also possibly has plans to become a junior high coach if scheduling conflicts can be worked out. In 2008, he founded the Conemaugh Township Youth Softball League, a summer softball league for girls ages five to 18. In addition to running the league, he also coached many teams at all age levels throughout the years. Shawn resides in Hollsopple, Pennsylvania with his wife, Tanya, and his two children, Kaitlin and Alyssa.
During Shawn's school years, there were many teachers who left a lasting impression on him. His favorite teacher he quotes was Mr. Brian Rummel, "He was very easy to get along with and made wood shop and furniture refinishing enjoyable," Shawn states.
Shawn's fondest memories at Conemaugh Township include when the wrestling team won the Somerset County wrestling title in 1984, 1985, and 1986 and also when they won the District 5 title in 1984.
Alumni of the Month Nominations
Conemaugh Township Area School District celebrates a proud tradition of excellence as we strive to create leaders of tomorrow. If you would like to nominate an alumnus who continues to promote this tradition that began at Conemaugh Township Area Schools many years ago and who continues to serve as an outstanding citizen, leader, athlete, musician, teacher, or mentor, please complete our nomination form below.